JLM Perković d.o.o.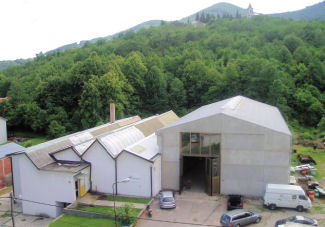 JLM PERKOVIĆ ltd. is a small but versatile enterprise which employs expertly trained people and constantly invests in its product and equipment and can handle the most complex problems in machining, especially back gears, at any time.

Our company is one of only four manufacturers in the world that make marine gearboxes with a right angle output shaft (MARINE GEARBOX HBK 480 A).

After over 30 years of experience in converting marine engines the company makes seven (7) models of marine diesel engines (14 – 75 HP) with a Perkins LTD. base engine, new models of JLM marine diesel engines are in development and at the moment we are developing a 115 HP and 215 HP diesel engine with a turbocharger and an intercooler.  

As assurance of quality and market recognisability we have an ISO 9001:2008 certificate. Our quality, affordability and delivery time is well known on the market in Croatia and in Europe, we are a constantly growing reliable partner.

Our own construction, development and manufacturing of the product are supported by the 3D CAD-CAM Pro-Engineer system.

Jlm Perković ltd. is a member of the following clusters:
- Small Shipbuilding Cluster ltd.
- Agricultural Mechanization Cluster ltd.

Our business policy is meeting the needs of our buyers with regards to quality, price and delivery dates.
See the video presentation of the company JLM Perković ltd.
» find out more about the history of our company
» contact information and directions to our location